How to become a member of San Pablo MPC?
First, the applicant must submit all the necessary requirements. Please note that all aspiring members must be of legal age.
Second, he/she will be assessed by the San Pablo MPC officers for background checking.
Third, he/she will receive feedback from the officers whether or not he/she is approved
Last, once approved, he/she must pay the minimum required share capital, savings account /deposit and membership fee etc.
What are the requirements for becoming a member?
Tin and SSS Number
Xerox Copy Valid ID (SSS, Voter's ID, PRC, Driver's License, Passport, Postal ID, GSIS, Employment ID, OWWA, OFW ID, Senior's Citizen, Unified Multi-Purpose ID)
Barangay Clearance
Two (2) latest 1×1 ID pictures and (2) 2×2 picture
Proof of Billing (Meralco, Water Bill, Telephone, etc.) showing exact address
Filled-up Application Form
What are the two types of membership?
ASSOCIATE MEMBER (minimum initial deposit P1,050)
Note: The Paid-up Share Capital- Preferred must be P2,000 within 2 years
Paid up – Share Capital – Preferred P500
Savings Deposit – P500
Membership fee – P50
REGULAR MEMBER (minimum of P6,300)
Paid-up – Share Capital – Common – P5,000
May Tulong na May Tubo Pa Savings– P700
Membership fee – P100
Insurance – P460
ID – P40
What are the benefits of a regular member?
Can avail Loan
Dividend and Patronage Refund
Discount at San Pablo MPC Pavilion and Gerry's Grill- Robinson's Place Malolos
Save Money
Group Yearly Renewable Term (Life Insurance)
Hospitalization
Maternity assistance
Damayan Benefit Fund
Free coffee while inside the office
Birthday greetings
Scholarship Program (College) and;
Other beneficial programs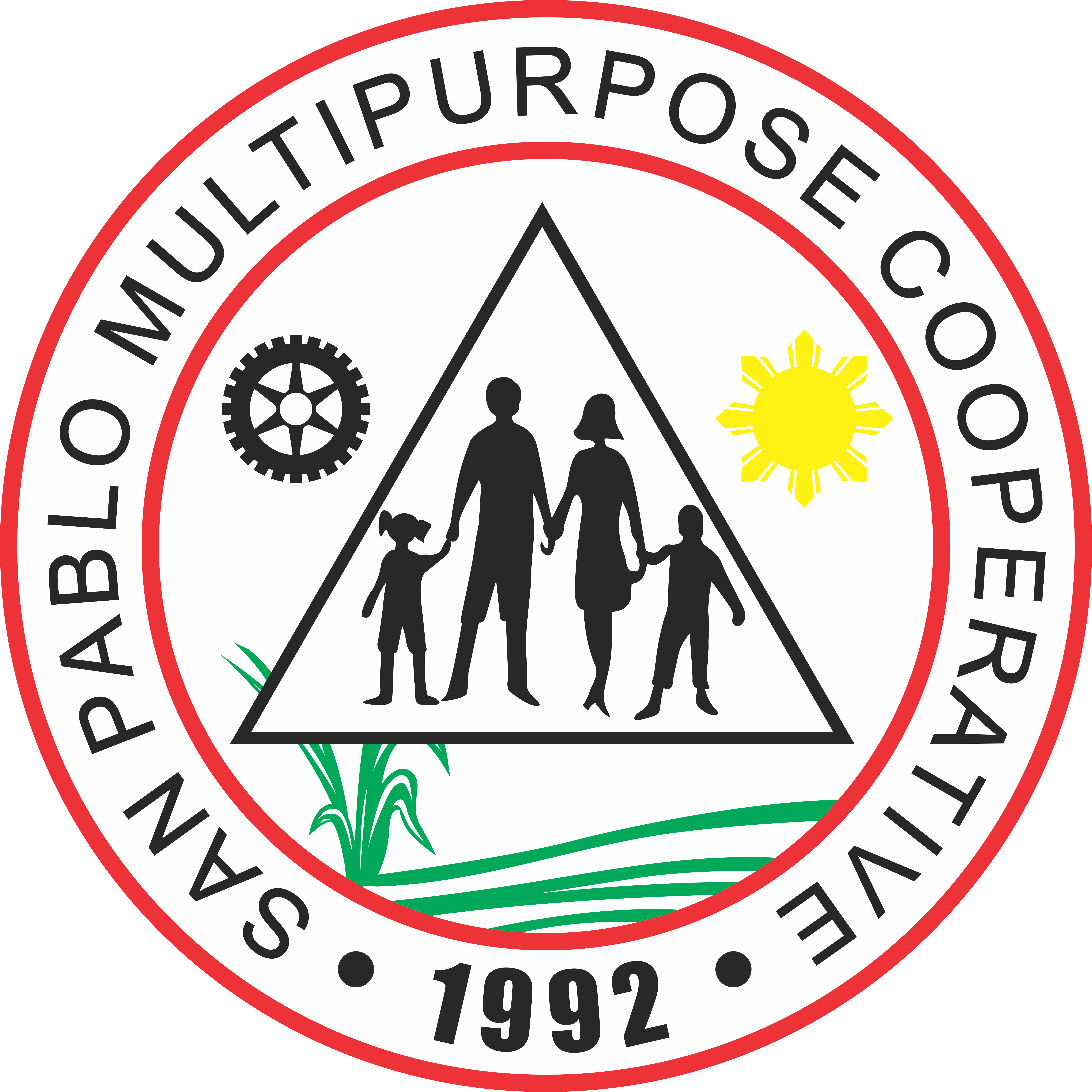 BE A MEMBER TODAY!
We're in the business of providing financial solutions for the welfare of our members and it is our commitment to uplift their quality of life through our flexible loan arrangements and growing range of investments.
Address
333 Bonifacio St., San Pablo, City of Malolos, Bulacan
Contact Number
Telephone Nos.
044 – 7912152
044 – 3050780
Cellphone Nos.
0916 – 6427419
Operating Hours
Mondays to Fridays
8:00 am – 12:00 pm
1:00 pm – 5:00 pm
Saturdays
8:00 am – 12:00 pm
(except holidays)